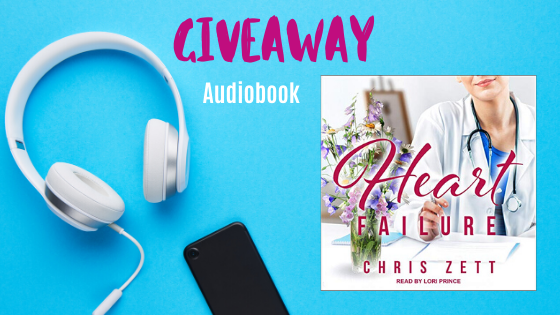 [edited to add: The giveaway is closed and the winners have been notified.]
To celebrate the recent release of the audiobook version of Heart Failure, I'm giving away five audiobook codes: Three on this page and two for newsletter subscribers.
To enter, leave a comment on this page until the end of April 30th, 2020 and / or subscribe to my newsletter for a second chance to win. (Don't worry if it takes a while until your comment appears. I have to approve them first so that the spam bots have no chance.)
Everyone can participate, but you need to have or set up an account on audiobooks.com to redeem the codes. If you're unsure, please read the terms. Unfortunately, I don't have any other files or codes available.
Winners will be drawn on Friday, May 1st, 2020, when I'll pick five names via a random number generator and email them.
You can learn more about my enemies-to-lovers medical lesbian romance Heart Failure on this page and read some excerpts. Lori Prince did a job of narrating the audiobook and bringing the characters to life. She perfectly brings out Jess's vulnerable side and Lena's quiet strength.