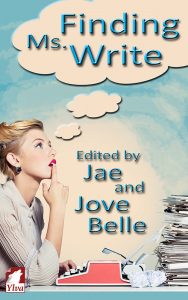 Romance on a Side Note
A short story in the anthology Finding Ms. Write by Ylva Publishing, June 2016.
Liz, a professional finder of rare books, meets an elderly lady, Beth, at a library sale and finds the special book Beth is looking for. Liz learns that Beth used to communicate via the book with the unknown JS when she was a teenager. Liz decides to find JS and meets Jane, an intriguing librarian, during her search. Will Liz reunite Beth and JS?
Buy it here:
Ylva Publishing
Amazon US
Amazon UK
Amazon DE