Thank you for visiting!
My name is Chris Zett and I write sapphic romance, more often than not with medical characters and/or settings. At the GCLS conference in Albuquerque, I'm honored to be included in panels about medical romance (a topic very close to my heart), fan fiction, and in Karin Kallmaker's "So I had this idea…" Additionally, you can listen to me read from Heart Failure in my funny German accent or say hello at the author signing.
To celebrate the con, these three stories are completely free to download, no data collected. But if you like them and want to learn more about me, my writing progress, and my already published novels, please consider subscribing to my newsletter. I promise not to spam you.
Lucky Mix-Up was first published in the GCLS Writer's Academy anthology Written Dreams and you can get it here for free for the first time.
The setting was inspired by a vacation in Iceland, the story is completely fictional.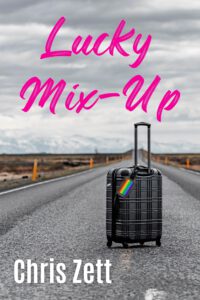 More Than a Holiday Romance is a sweet second-chance story set around Christmas and you can get it here.
Last but not least, I wrote Three Ways to Ruin a Perfect Wedding as a mini-sequel to Heart Failure. As I'm writing romance, you won't be surprised that this book has a happy ending and so does this short story you can get here.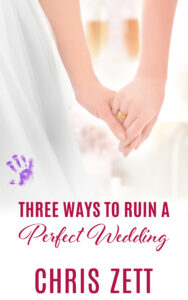 And finally, a bit of advertisement for my two novels, both are available as ebooks, audiobooks, and paperbacks—right here at the conference at the Bellabooks table.
Irregular Heartbeat was my debut novel—a romance between an icy ER doc and her sexy resident (and former drummer/rockstar). Learn more about it on my website, including links to sample chapters.
Heart Failure is an opposites attract romance between a kindhearted artist and a grumpy cardiologist, struggling with a new baby and a new heart condition. More here.
See you later!